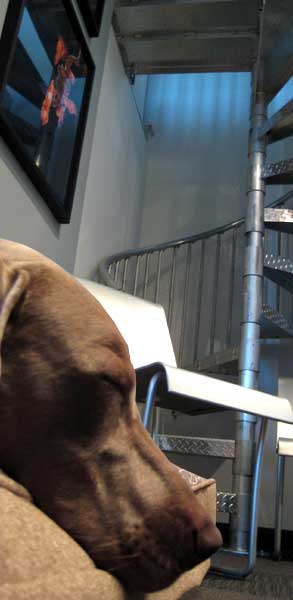 Firm Profile
Process Creative Studios is an award-winning architecture and design firm located in Cleveland's Ohio City Market District. Founded in 1994 by John C. Williams AIA, the firm's principal, Process has developed a reputation for exquisitely detailed architectural designs and creative renovations of historic buildings. In all aspects of its practice, Process is devoted to the production of exceptional design solutions.
When asked what our design specialty is, John is fond of saying that Process has a creative lack of focus. He means that our expertise is not concentrated in one particular area, e.g. architecture, interior design, historic preservation, etc. Instead, we view the design process from a problem-solving perspective, and our solutions are based on thorough investigation of project variables and practical, functional design principles, regardless of the project type. Ray Eames, one of the great designers of the 20th century, said it best when she said, "What works is better than what looks good." Good design begins with good function. Ultimately, as can be seen from the projects in our portfolio and the accolades we receive, the spaces and details we design are also beautiful.
Process subscribes to Adolf Loos's famous maxim that architects should be able to design anything from the spoon to the city. In this regard, the firm's strength lies in designing the whole environment, from the smallest details in finishes and graphics to the sculpting of large spaces and built forms. The projects in our portfolio range from specialty restaurants and retail concepts to large, multi-phase commercial offices and the rehabilitation of historic theaters. Although intentionally limited to a small percentage of our projects, Process has achieved a reputation for finely-detailed contemporary residences, both single and multi-family.